Our hampers make a fantasic present for any occasion – birthday, anniversary, wedding gift, a thankyou, mothers day, fathers day and of course Christmas. They are perfect for that special someone who has everything. We cater for all tastes – the tea jenny, the chocoholic, the cheese fan.
The goodies can be chosen by yourself in store, or you can leave it to us. We will choose the finest selection to tempt the taste buds of your lucky recipient.
The examples shown below are £30 Hessian Hampers. "The Classic" and "The Vegan Delight".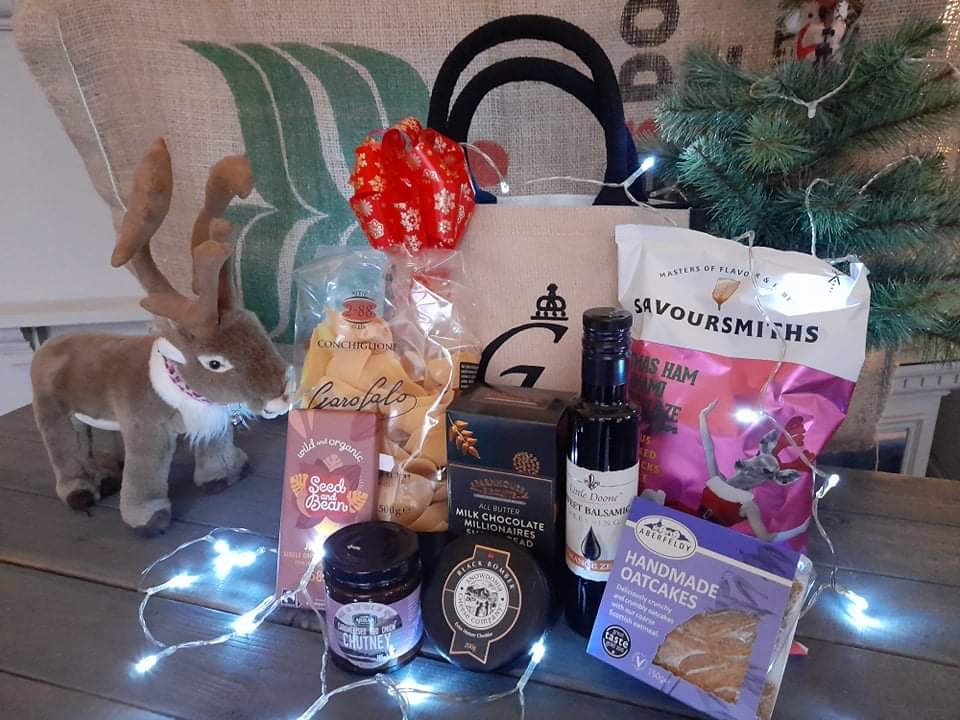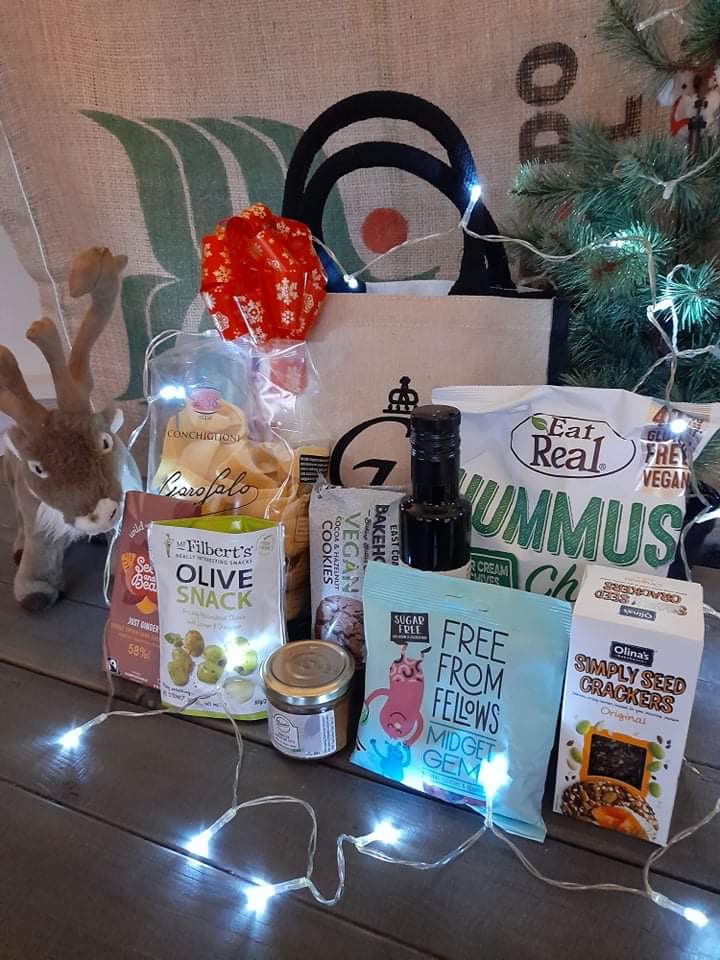 We are also doing these fabulous "cheese gift bags" - a Graingers cool bag filled with a selection of chees, oatcakes and chutney. (Starting from £15)